When you first arrive off the transport van, you are interviewed by the 'Death Row Classification Committee', handed a rule book and told that you are expected to follow the rules and policies.  Just a few days before, you were condemned to die by lethal injection because they believe you can't be rehabilitated and are incapable of following any rules.
You spend the next twenty years being a model prisoner.  It won't help you on appeal.  They don't want to know if you could have been rehabilitated.  They don't want to know the person you've become is not the man they labeled as 'incapable of following rules or functioning in society'.
If you were to violate every rule, they would want to know.  I ask myself over and over – Is it possible to disagree with my confinement, yet accept the rules placed on me by it?  What does it mean to be in agreement with your incarceration?
Regardless of how much I ponder this, I know it's not about what they say or do with me but what I see in myself, the dignity I live with, and the behavior I expect and look for from myself.  What kind of growth can I reflect upon myself, what is it I believe I am capable of living like?  Regardless of what the courts or prison officials tell me, I have to maintain a certain level of respect and accountability for my behavior and actions.  It's a reflection of who I am, and nothing beyond that matters.
The sword may have two edges, but I have no worries of either cutting me, for my actions are my armor of protection…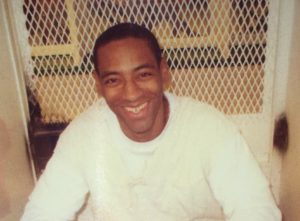 Travis Runnels, is a published author, and is currently working on his second novel.  He lives on Death Row.
Travis Runnels #999505
3872 FM 350
Livingston, TX 77351