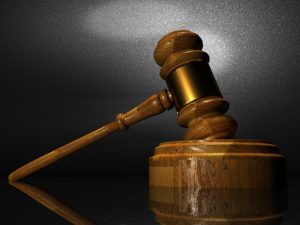 It happens. All lawyers aren't motivated by what the public likes to believe they are – justice. There are a good number who are motivated by money. For others, their motivation may be career advancement. Some are motivated by fear of losing their position.
There are all sorts of reasons why some lawyers have no interest in revealing the truth so justice can be served. Unfortunately, in the world of our justice system, things are rarely what they seem, and if an advantage can be gained by twisting the truth, or making it up altogether – truth be damned. If truth isn't a factor, lots of things can be done to make the pieces fit.
For someone facing the death penalty – this flaw in our system takes on an entirely new meaning. It becomes 'life or death' if a defendant is appointed an attorney without the proper experience or determination required for their case. Combine that with being prosecuted by someone who is not motivated by seeking the truth, but rather by winning a conviction. It's the perfect recipe for a case to be molded to fit the desired outcome.
Did that happen in the case of Ralph Trent Stokes? And, if it did, isn't his story the only story we need to abolish the death penalty? If there are questions or doubts, to any degree, in any single case of a person sentenced to death – isn't that enough argument to not reserve death as a means of punishment?
In July of 1983 Ralph Trent Stokes was sentenced to death for the murders of Mary Louise Figueroa, Eugene Jefferson, and Peter Santangelo, a crime that took place in Smokin' Joe's Corner in Philadelphia, Pennsylvania.
Roger King was the prosecutor. He had a reputation, experience, and actually held the record for most death sentences achieved in the state of Pennsylvania when he retired. I suppose we'll never know Mr. King's motivation, but his results speak for themselves. He wasn't just known for death penalty sentences, he also had charges of misconduct against him in death penalty cases. One would hope that when sentences involve death, a prosecutor would pursue that course going by the book. One would hope that death penalty cases wouldn't be thought of as notches in one's belt. One would hope. That's simply not always the case. A law degree is not a badge of honor. A law degree does not guarantee the one who earned it has any interest in justice.
Malcolm H. Waldron, Ralph Stokes's defense attorney, came late to the case, after Ralph's first lawyer was permitted to withdraw. Waldron was appointed on April 19, only three months before the conviction. He had three months to prepare for a trial involving murder and the death penalty. From Ralph Stokes' account, his attorney lacked the experience and the conviction needed to make the case evenly heard. That's just the way our system works. It simply isn't a reality that the guilty get convicted and the innocent walk. It has a lot more to do with how determined, or not determined, your lawyer is. That is reality. Ralph's defense attorney did not even use an investigator in his effort to put together a legal defense.
In a petition filed by Ralph Stokes it says that during the trial the prosecutor made a lot out of sneaker prints left in barbecue sauce at the scene of the murders that night. There were items taken as evidence from Ralph's home, including a pair of sneakers. It was argued and implied in court that there were stains on the items that were a combination of blood and barbecue sauce. In reality, and left out of the trial, was the fact that the prosecutor was in possession of lab reports that revealed no blood or barbecue sauce was found on the sneakers or any of the items. So, the prosecutor not only linked Ralph to the scene through those sneakers, but he was also aware while he was doing it that there was no scientific link between Ralph's sneakers and the crime scene.
So, the jury was led to believe there was physical evidence placing Ralph at the location of the crime – that didn't exist.
Apparently, in 2004, when attorneys for Ralph were trying to locate the homicide file from the police department, it was 'missing'. I am unaware if it has ever been found, but, again, this is an issue that involves taking the life of Ralph Trent Stokes as a form of punishment, so I would think every stone should be turned, every bit of information at hand. This isn't a tea party. There shouldn't be time limits on new evidence, nor should there be missing evidence. The prosecutor, King, was also linked to other cases where homicide files went 'missing'.   Isn't that, in itself, a red flag?
Donald Jackson, one of the witnesses against Ralph, was supposed to have been his partner in the crime. Let's face it – it was in Donald's best interests to say whatever he had to say to save his own neck. It has already been determined that the prosecutor wasn't as interested in the truth as he was a conviction, and Donald had previous crimes he had to deal with.  Donald Jackson was a witness that was motivated by self preservation.
Another witness against Ralph, Eric Burley, was a friend of Donald Jackson's. He also had charges against him in unrelated crimes at the time of his testimony. For him, he was facing an attempted murder charge in a case where he shot a man. Oddly enough his charges were downgraded to aggravated assault at the same time he was being interviewed by police in Ralph's charges. Some would argue that a man who can point a gun and shoot someone, isn't someone who would be adverse to saying whatever he needed to say in order to make his own day in court a little more comfortable.
Leonard Wells, Eric Burley's brother, was yet another witness. It was in everyone's best interest to point fingers at Ralph.
Even Renard Mills had a reason to point his finger at Ralph. He was an employee at the restaurant that knew Ralph and testified that he recognized Ralph's eyes through the ski mask. He was the only eyewitness and his testimony was crucial. But – the prosecutor withheld the fact that Renard was actually being investigated for the crime and was a person of interest. Again, another witness whose best interests were served by Ralph being found guilty.

Ralph has proclaimed his innocence from day one and has never wavered. He is a man sentenced to lose his life for three murders.
He was prosecuted by a man who valued the number of death penalty convictions he could accumulate, a man who has been accused of misconduct in other cases, and a man who was willing to not share some of the truth that he knew at Ralph's trial in order to better his odds.
Several witnesses who were key components of the case had criminal backgrounds and something to personally gain by pointing to Ralph as the murderer.
The only eyewitness, who claimed to recognize Ralph from the holes in a ski mask, was also under suspicion for the same murders.
In 1983 Ralph Trent Stokes was nineteen years old. He has been in prison for thirty-four years. He has been facing the death penalty for over three decades.  Was the case against Ralph molded to fit the crime, truth be damned?