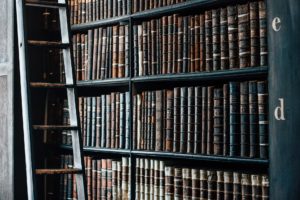 Whether turning the pages of a story or writing one – words on paper help us, at least temporarily, escape our dark places. Sometimes those small breaks mean the difference between giving up and carrying on.   Working with incarcerated authors has been a gift and a privilege.  I hope to fill this page with novels, of all genres, written from behind bars – escaping for a short time with the author and leaving their stories here, allowing readers to do the same.
---
---
Robert Booker, Sr. is an urban fiction author who has been incarcerated for over two decades for a nonviolent crime.  In spite of his situation, he stays positive and continues to be productive.  Who Is Karma? is one of four novels published under his name and can currently be purchased on Amazon.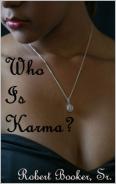 Who is Karma? tells the story of Rydell Booker, who is fresh out of the feds and back in his hometown of Detroit. He's the badboy living the good life, and women want what he's got. He's happy to accommodate, as long as they follow his rules. When Rydell lands a job in the city's school system, he quickly earns the respect of the students and the desire of the female staff. But when his man, Maurice, gets caught up in a drug deal gone bad, it's Rye he turns to for help. After the FBI gets involved, Rydell has to play the game, always managing to stay one move ahead of the Agents pursuing him, and it's not long before he completely turns the tables on them, leaving one Agent asking, Who Is Karma?
"Loved it didn't want it to end but all things must I'm gonna look for more from this author all I will say is justice!!!" – Amazon Customer
---
He's done it again – with Tales From The Yard – Volume One, Booker has completed his fifth novel from behind bars and is already busy on his next project.  As one journalist put it, "in his novels, Booker keeps it all the way real".  And, he just gets better with every book he writes.
Tales From The Yard is three stories in one, starting with The Life of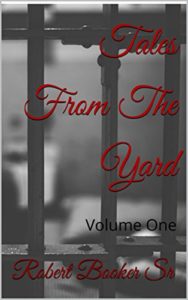 Darby Payne, a story that is nothing short of a masterpiece about a man who gets dealt a life sentence when he won't rat out his business associates. The feds can't keep a good man down though, and after catching up with his guy, Vince, in the joint, the two men make the most out of a bad situation, finding ways to turn their time into money. Darby also finds out just how loyal his new girl, Lisa, can be when the feds try to get her to turn on him.
McKean Federal Prison was once a prisoner's dream, until snitching grew to an all time high. Inside its walls, you'll meet Dwayne Copeland, who caught an eyeful, and used it to his advantage, putting the feds in his back pocket during one of the government's weakest moments – A Government Shutdown. Come inside and let the games begin in McKean The Dream.
Gamesmanship is a psychological adventure as Mack, not long out of prison, gets up close and personal with the mother of his good friend and boss, Dave. Diane intends to get everything she wants in life though, not just Mack. In Gamesmanship, Booker displays his mastery of revealing his characters' dark side in the sexy, gritty way that only he can.
---
Travis Runnels has written a practical and easy to read guide to prison survival for inmates and supporters of inmates, after living for decades in the system.  In How To Survive In Prison, Runnel's writing is clear, easy to read and to the point. He covers the things he can cover and also leaves the reader with pages of valuable resources and their contact information. Everything from where to turn for penpals, to immigration resources.
Additional writing from Travis can be found on this site, under Views From The Inside.
---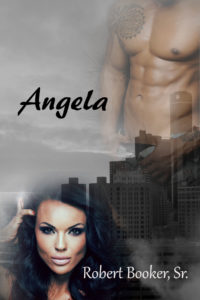 It's hard to keep up with Robert Booker, Sr.  He has just released his sixth novel, and is hoping to publish two more this year.   Angela is about a girl growing up in Detroit and becoming a woman.  The only daughter of a single mom, she knows what it's like to struggle, but she also has a strong role model.
It isn't until she goes off to college, and finds herself alone for the first time that life takes a turn.  She finds out firsthand about the pain that her mother had always protected her from. Faced with a heartache she never saw coming, Angela turns to a life of partying she's never been a part of.
She doesn't realize she's hit rock bottom, until she crosses paths with her high school sweetheart as she is coming out of a crack house.  Could Vance help save her from herself?
Only Angela knows just how hard she's willing to fight and what she's willing to do to take her life back.