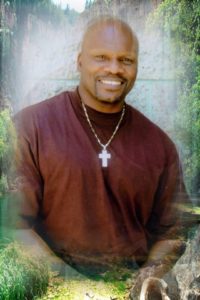 Prison shouldn't only be a place that causes enough discomfort and pain to make people pay for their wrongs.  The system should be built from the bottom up with the mindset and goal of 'change'.   Redemption.  New beginnings.  A system that is built to grow hopelessness and anger and solitude is destined for failure.
Somebody recently asked me if I wanted to see everybody set free from prison.  That is such a shallow question and was asked to be argumentative.   I didn't let the individual pull me into a conversation that was clearly not going anywhere.
No.  I don't think prison doors should be opened wide.  Absolutely not.  There are some scary people everywhere, and a lot of them need to be contained or monitored for others and their own safety.  But, that reality can't be used to overshadow all the others.  Innocent people are sitting on death row.  That is a fact.  The guilt and threat of some can't be used to overshadow all the injustice happening to the others.   It often is.  One serial killer or rapist or child abuser will be held up as  a reason to be 'tough on crime'.  To those people using that argument I say – no kidding.  Sensible and fair and human justice does not include recklessness, so don't use that as an argument to treat ten percent of our population like garbage.
People are incarcerated who will never threaten society and are there because our system is in a shambles.  One such person is Robert Booker.  In spite of over twenty years in prison, he has remained positive and has been working for a brighter future.    I recently had the pleasure of interviewing him for urbanfiction.org,  and I was moved by his positive outlook on his new beginning.
Mr. Booker will one day have it, in spite of an overly harsh sentence for a nonviolent crime.  At one point he was serving life, but after nearly 25 years, President Obama commuted his sentence from 38 years to 30, and he hopes to be free soon.   The time he spends now serves no purpose, but he is not wasting it.  Talking with him has been a pleasure, and I am excited to see where he goes with rest of his life and his new beginning.   You can follow Robert and his future writing accomplishments at Robert Booker, Sr. – The Author.