The U.S. has the highest incarceration rate on the planet.  That's substantial.  It is ignorant to disregard and not oversee the system that houses that much of our population.  How we treat these people is a reflection of our humanity, and to discount a tenth of our population is going to breed a lot of resentment.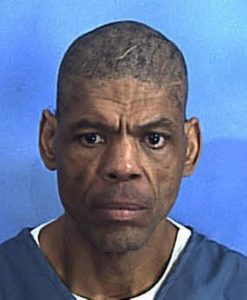 Darren Rainey was one of the incarcerated.  He was schizophrenic and in prison on a drug charge.  His death while in the care of corrections was ruled an 'accident'.  There were no employees disciplined with regard to the incident.  The investigation found that the evidence, "failed to show that any correctional officer acted in reckless disregard of Rainey's life."  Emma Lew, the medical examiner, found that Rainey died due to a combination of his schizophrenia, heart disease and confinement in the small shower space.
Interesting.
The day this man died, he had defecated in his cell and smeared it on himself and his walls.  Mr. Rainey was then placed in a shower that could only be controlled from the outside, in order to prevent him from turning off the water.  The shower doesn't allow for the water temperature to be adjusted from within the shower.
A Corrections Officer told Rainey that he wasn't going back to his cell until he cleaned himself.  It is reported that Rainey began to clean himself, but then said, "No, I don't want to do this," and leaned against a wall within the shower.
Almost two hours after Rainey was put into the shower, officers found him lying face up on the floor in about three inches of water.  He no longer had a pulse and was not breathing.
After his death, an inmate at the prison, Harold Hempstead, reported that he heard Mr. Rainey screaming for help and banging on the door while he was in the shower.  He quoted Rainey as saying, "I'm sorry. I won't do it anymore," and, "I can't take it no more."  He also said that the banging seemed to slow down until he heard what sounded like Rainey hitting the wall and falling at 9:30.  His account of the events was discounted.  The Assistant State Attorneys stated that Hempstead, "did not seem to have an opportunity to see and know the things about which he testified; he did not seem to have an accurate memory; he has been convicted of a felony, and lastly, his testimony was not consistent with the other testimony and other reliable and undisputed evidence in the case."
Of his appearance when he was removed from the shower, one inmate said that Rainey looked like a "boiled lobster".  Several witnesses said that Rainey's skin appeared to be peeled back in some areas, and one compared his curling flesh to a fruit rollup.
There was a paramedic called to the scene that night.  He wrote that Rainey, "was found with second- and third-degree burns on 30 percent of his body."  Not only that, he also reported that the prison staff themselves told him that the, "inmate was found on shower floor with hot water running."
A day after Rainey's death, an investigator with the medical examiner's office wrote that, "visible trauma was noticed throughout the decedent's body."
A health and safety inspector recorded the shower's water temperature at 160 degrees two days after the incident.
The autopsy took three years to complete and another year to be released.  In that autopsy – only one skin sample was taken.  After receiving the autopsy results, the State Attorney decided that there would be no charges filed in this case.  Corrections staff were cleared of all wrong-doing.
REFERENCES
Brownjbrown@miamiherald.com, Julie K. "Graphic Photos Stir Doubts about Darren Rainey's 'accidental' Prison Death." Miamiherald. N.p., 06 May 2017. Web. 22 May 2017.
CBS/AP. "Prosecutors: No Crime in Death of Inmate Left in Hot Shower for Nearly 2 Hours."CBS News. CBS Interactive, 20 Mar. 2017. Web. 22 May 2017.
Hawkins, Derek. "An Inmate Died after Being Locked in a Scalding Shower for Two Hours. His Guards Won't Be Charged." The Washington Post. WP Company, 20 Mar. 2017. Web. 22 May 2017.