Henry Stewart was in jail awaiting trial for violating the terms of his early release on a shoplifting conviction when he scrawled the following words on an Emergency Grievance Form.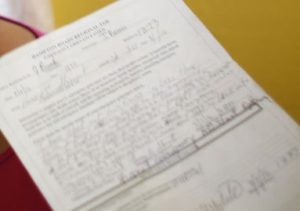 "I have black out two times in less then 24 hr.  I keep asking to go to the emergency room.  I don't know what cause the blankouts. I do know that my tororance are low plus I haven't had a meal that I come eat.  I can't hold water down or food.  I don't know many emergency grievance I have written with same reply.  Wait on your (me) appointment.  I know about what my blackouts leading to seizure."
The paper is then signed, dated and followed by the words:
"I need emergency assistant right away."
Those words are written more boldly than all the rest, as if Henry wanted them to stand out.
The form was returned to Henry Stewart the next day, August, 4, 2016, after being signed by Sgt. Whitehead.  It read the following:
"Mr. Stewart, not only have you been refusing your […] medication, but while conducting meal pass this morning, you were witnessed walking to the top tier and sitting on walk-way.  You've also been further evaluated off-site by specialists.  In addition, you will receive a follow-up by the provider."
Henry Stewart died in jail on August 6, 2016.
The Hampton Roads Regional Jail made a statement after the death.  In it, the Jail Superintendent David Simmons said, "Typically, the inmates Hampton Roads Regional Jail receives have acute and/or chronic medical issues or significant behavioral issues.  Inmates are transferred here because they have pre-existing medical and mental health issues with little or no treatment prior to incarceration."
The statement goes on to report on the professionalism and training of its staff, and how the "public should know that Hampton Roads Regional Jail has a huge medical mission and works daily to serve the complex medical needs of its inmate population."
It was at this same jail that Jamycheal Mitchell died of starvation about a year prior to this death.  In that case, the jail investigated itself and cleared itself of all wrong doing.
The medical examiner in Norfolk reported that Henry died from a perforated gastric ulcer due to chronic lymphocytic gastritis, H. pylori positive – a complicated ulcer that created a hole in his stomach in the Hampton Roads Regional Jail.  The manner of death is listed as 'natural'.
According to witnesses, the day that Henry died he collapsed and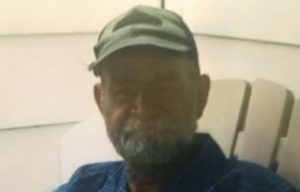 starting foaming at the mouth.  Inmates who saw that happen tried to get help from jail staff, but were told by an officer, "I am busy right now."  The lawsuit that has been filed claims that Henry asked for help from as early as mid July, and his weight when he was received by the jail was 167 pounds, and it was 132 upon his death.
Henry's mom was close to him.  She visited him regularly before he was transferred to Hampton Roads, and they wrote each other a couple times a week until a couple weeks before his death when his letters stopped coming.  After his death, she said "Don't nobody know what a mom go through, honey, when she loses one of her children, and I done lost two."
REFERENCES
Associated Press and Staff. "Jail Issues Statement about Inmate Who Died Days after Seeking Medical Help." WVEC. N.p., 01 Sept. 2016. Web. 17 June 2017.
Daugherty, Scott. "60-year-old Died in Hampton Roads Regional Jail Because Staff Ignored Him, Family Suit Says." Virginian-Pilot. N.p., 05 June 2017. Web. 17 June 2017.
Kleiner, Sarah. "Hampton Roads Regional Jail Inmate Denied Request for Medical Help Two Days before He Died." Richmond Times-Dispatch. N.p., 31 Aug. 2016. Web. 17 June 2017.
Mechanic, Allison. "Family Files $40 Million Suit after Man Dies at Hampton Roads Regional Jail." Azfamily.com 3TV CBS 5. N.p., 06 June 2017. Web. 17 June 2017.