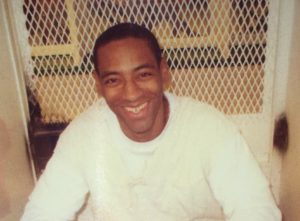 Travis Runnels, a man living on death row in Texas, recently sent me a copy of a book he authored, How To Survive In Prison.
I was hoping for the best when I opened it, but didn't know what I would find.  I post Mr. Runnel's work, but had never seen anything of this length from him.
Thank you, Travis, for coming through.  The book is a quick read, but packed full of practical information, and written with Travis' no-nonsense, positive outlook.  Runnel's writing is clear, easy to read and to the point.  He covers the things he can cover and also leaves the reader with pages of valuable resources and their contact information.  Everything from where to turn for penpals, to immigration resources.
I give Travis Runnels five stars for How To Survive In Prison.
"This book provides an inside view of what it is like to enter prison and survive. It guides you through the day to day activities, expectations and the mentality on how to survive. Travis shares from personal experience and provides insight into what prison life is really like."