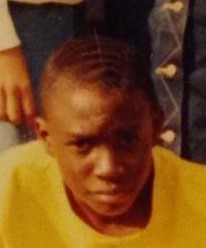 If you talked to some folks in Mobile, Alabama, back in 90's, they may have told you that Louis Singleton was one of the best athletes to come through their town.  Louis had a bright future in front of him, and lots of promise.  He was born in 1976, the son of a brick mason and a high school teacher.  His parents were separated, but Louis, the youngest of two children, grew up in a middle class, stable home.   He had average grades in school, held a summer job, and participated in varsity football and basketball programs.
Louis was heavy into sports from the beginning.  He wasn't an angel, but he wasn't trouble either.  He was typical.  He got a speeding ticket once because he was running late to summer school.  He also got in trouble for disorderly conduct when he was sixteen, due to a fight.  But, for the most part, things were looking very good for him midway into his junior year of high school.  His eye was on being the starting quarterback for his high school football team the following year.   Yes, Louis had dreams – big ones.
He never made it to that quarterback position though.  The years of dreaming came to an end the night before his eighteenth birthday.   It didn't start that night though – the trouble started almost a year before then.  Louis had no idea it was going to end up changing his life in an instant.  He never saw it coming.
The train started going off the track for Louis in the spring of 1993.  There was a girl.  She was known as Meme.   Meme had just broken up with her boyfriend, Kendrick Martin.  Derrick Conner, Louis' close friend, began dating Meme.  Kendrick Martin didn't like that.   Louis was involved by association.
The first time things turned physical was during an altercation at a gas station.  Louis and Derrick were there, and Louis went inside to pay for gas and pick up a couple snacks, leaving Derrick outside.   When he came back out, Derrick and Kendrick were going at it.  It was over Meme, and Louis remembers telling Kendrick, "Man, you tripping about one female, when it's plenty of fishes in the sea."  Kendrick didn't take that well.
It wasn't long before all their paths crossed again.  Derrick Conner and Louis were leaving a local convenience store when Kendrick Martin was pulling into the parking lot.  According to Louis, Kendrick got out of his car and began shooting at Derrick and Louis with a gun as the boys were pulling away.
Louis Singleton was shot at more than once by Kendrick Martin.  Nelson Tucker, the state's own witness, testified that he was with Kendrick Martin and had shot at Louis Singleton with a gun that he obtained from Kendrick Martin.  Tucker also stated that he was present on two separate occasions when a pistol was fired at Louis.
By Louis' account of that time, Kendrick Martin pointed a gun in his direction and shot at him on three different occasions, two of these incidents being confirmed by the prosecution's own witness.   He also reported an incident where Kendrick Martin pulled a gun from a book bag and pointed it at his head.  There was another day in a fast food parking lot, when Louis was in a vehicle, and Kendrick was striking the car windows with a crow bar.
There is nothing that can be said about the tragic events that took place on January 11, 1994, that will excuse what happened that day.  A life was taken, and another altered forever in the parking lot of a McDonald's restaurant in Mobile, Alabama.  Reading the transcripts, I take away that there was confusion in that parking lot.  There were a lot of people gathered after a high school game, and Louis perceived he was in danger after seeing Kendrick and his friends and hearing some things that were said.  No one can know exactly what was going on in anyone's minds, and different witnesses said different things, but I think  it is fair to say that if there had not been months of bullying leading up to that day, it simply never would have happened.   Louis, the seventeen year old boy with so much promise, had a gun.  He felt threatened that night, as he had on many occasions over the previous months, and shot at Kendrick, Tucker and another man they were with, Johnathan Martin.   A pattern had been set leading up to that day, leaving Louis feeling the need to defend himself around Kendrick and his friends.  So when words were said and movements were made, he felt cornered and threatened, whether he was or not.  In his mind – he was.
Kendrick Jermaine Martin died from a gunshot wound to the neck. Johnathan Allen Martin was shot once in the neck area and was paralyzed from the waist down as a result.  Nelson L. Tucker was shot three times and was hospitalized for four days and released.
It's twenty three years later.  The court transcripts described Louis as a boy who, 'enjoyed a favorable reputation within his community'.  He was evaluated before his trial by the Strickland Youth Center, and they determined that he 'did not appear to be a behavioral problem'.
Louis Singleton spent his eighteenth birthday in a Mobile Detention Center and has been incarcerated ever since.  In the twenty three years since then, he has obtained his GED, studied brick masonry, anger management and self awareness.  He has also worked with nurses in the prison healthcare system.   And he's been incarcerated for well over half of his life.   Louis was sentenced to two life sentences and twenty years, to be served consecutively.
Louis didn't want things to end this way.  Louis Singleton sought help long before that night, from parents, the police, and the school principal.  A seventeen year old boy sought help from the people who were responsible for protecting him.  He did the things he was supposed to do, but those in a position to protect him did not do what they were supposed to.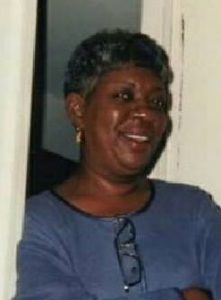 What stands out from my conversations with Louis is what happened after he drove home that night.  This is what he told me, "My mind was racing with thoughts that I couldn't even grasp mentally.  I just went home and sat in the house with all the lights out, scared to move, don't know what to do nor to say.  My mom was gone to a choir convention in Mississippi during the time of the incident.  While I sat in our house quietly and somberly in the front room, my mother pulled up with no clue of what just happened.   When she came in the door, turned to lock the door, I was sitting there in the dark room.  I scared her out of her wits.  As a mother who knew her child, she instantly asked me, 'Boy, what's wrong with you sitting in here with all the lights out?'  I was so discombobulated I honestly couldn't speak, it seemed like somebody had my soul…"
Louis' mother never had a chance to have her son home again, and has since passed.  They were close, and Louis Singleton will live with the memory of sitting in that dark room and having to tell his mom what happened etched in his memory forever.  He has spent twenty three years in an Alabama prison reliving that day and the months that led up to it, hoping to wake up every morning and have it all be a dream.  He will spend the rest of his life knowing the impact he has had on people, their families and his own.  Nothing will bring back the man who died that night or heal the man who was paralyzed, but the burden of what took place that night should not have been placed solely on the shoulders of a seventeen year old kid who had never been in any trouble.   A seventeen year old kid went into prison after shooting at the man who terrorized him for nearly a year, sentenced to spend every breath for the rest of his life in an Alabama prison, until the day he dies, never knowing what it means to live free again.  How is that tragedy going to make what happened on that night in 1994 any less tragic?