It's 2018, and God willing, I will be a free man in another year and a half.  I once had a Life sentence, but President Obama reduced my sentence to thirty years.  Thirty years is still too much for a man who has never even been to juvenile, much less in any trouble with the law before.  They originally gave me natural LIFE – for Conspiracy.  I've been in prison since June 29, 1994.  That's a long time.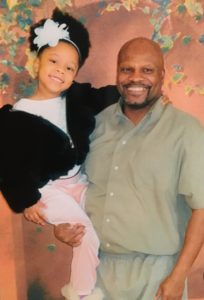 Twenty four years ago, I had four kids, my youngest a newborn son.  Now that son has a newborn of his own and a beautiful five year old daughter.  He brought her to visit me this past weekend.  She proved to me she could count all the way up to fifty before she bit into her corndog.  She hadn't even finished if before she was asking to go to the playroom with the other kids.  When my son told her she had to finish her food first, she killed it.  I washed up her hands and mouth before she hopped down, ready to go.
That's when my heart dropped.  She didn't know.  She grabbed my hand and said, "Come on Pa-Pa."  My son tried to explain that I couldn't go, but he would.  How could that make sense to a five year old?  "No, I want Pa-Pa to go."
Prison doesn't just confine you to one location.  It takes away a lot more than that.  I didn't know how to feel in that moment. I felt great that she wanted me to go, and I felt like crap because I couldn't.  Later that night when I thought about our visit, it brought tears to my eyes.  The smallest things in life, we can't do.
I can't wait to be a free man, to take my grandkids to a park, to be able to go out and play.  Just thinking….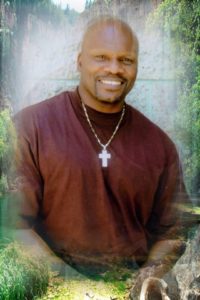 Robert Booker was born and raised in Detroit, Michigan, but has spent nearly twenty-five years in federal prison.  He is the author of Push, Tony Jones, The Janitor, Tales From The Yard: Volume One, and Who Is Karma?
Robert Booker #19040039
Federal Correctional Institution
P.O. Box 1000
Milan, Michigan 48160
www.facebook.com/robertbookersr